The Nighttime Skin Care Routine
Wind down for the night with this PM skincare routine. This trio will cleanse, nourish and revitalize your skin while you sleep.  
Step 1: Hydrating Cleanser - Gentle cream cleanser removes makeup and other impurities. A wealth of essential oils and botanical extracts leave skin feeling clean, supple and deeply nourished.
Step 2: NMF Hyaluronic Serum - A revitalizing serum is ideal for those who need extra hydration. It stimulates the skin's repair mechanism, maintains hydration and reduces trans-epidermal water loss
Step 3: A Plus Longevity Complex - Bioactive crème that helps clear the way for younger, healthier, more vibrant skin. Hyaluronic Acid, Vitamins A, C and E and Lipoic Acid allow cells to absorb nutrients, boost energy and promote collagen production.
Customer Reviews
06/11/2021
Gail C.

United States
Nighttime skin routine
I love the way they make my skin feel!
04/06/2021
Maria R.

United States
Happy Customer
These products are amazing, my new favorite line hands down! My skin is vibrant, refreshed and feeling fabulous. I've used the Hydrating Cleanser, Hyaluronic Serum, Luster Eye Crème, R&R Peptide Eye Serum, Lumenez Vitamin day cream, Complex Longevity night cream and Slave. I can't wait to place my order for the Vitality facial order they added as a sample to my last order, I'm obsessed with it!!!!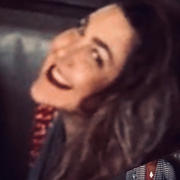 02/08/2021
Caitlin E.

United States
Anti Aging
I love these products. My skin feels so soft!
12/09/2020
Jacquelyn W.

United States
Nighttime skin care
I love these products. They feel good on my face.
11/18/2020
Jessica K.

United States
Best ever!
So soft and revitalizing!